With the increasing awareness of the public's environmental protection, there are more and more voices that question the animal fur, so Faux Fur has become more and more eye-catching. Can Faux Fur be comparable to leather grass in terms of touch and vision? Is the Faux Fur exclusive for autumn and winter, can you dress with a light and fashionable feeling in spring and summer? In addition to mature women, can a young girl lead the modern trend with faux fur?
On November 1st, Dongjing Recycled Faux Fur and GENIAL·Zhang Jinhao appeared in the China International Fashion Week 2020 Spring and Summer Collection, creating a "lightweight" fashion faux fur spring and summer collection fashion show, which stunned the audience.Cén Qichu, Chairman of Ningbo Dongjing Group, was invited as one of the heavyweight guests.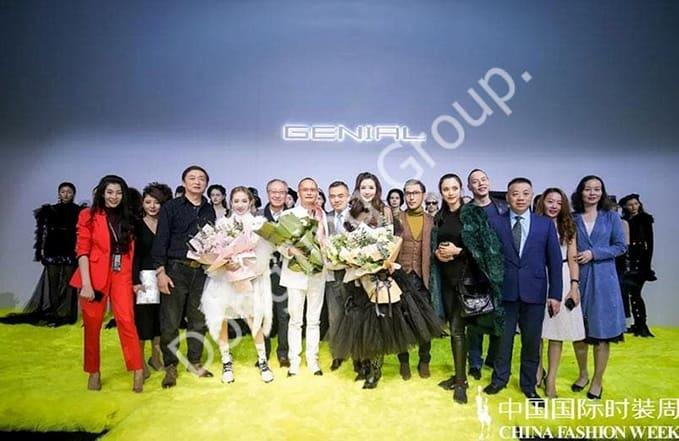 As a fabric supply partner of many well-known garment manufacturing companies, Dongjing Group's fabric texture of recycled faux fur can greatly restore the fashion of fur. We adhere to the concept of "Enjoy Fur, Refuse to Hurt" and make fashion and environmental protection to fur no longer the same relationship between fish and bear's paw which you can't have both. This fabric attribute has naturally become an excellent carrier for designers to interpret clothing. Zhang Jinhao, a designer who cooperates with Dongjing Group, said: "Selecting fabrics with high leather texture reduction not only refuses to hurt, but also enjoys the lightness and fashion of faux fur".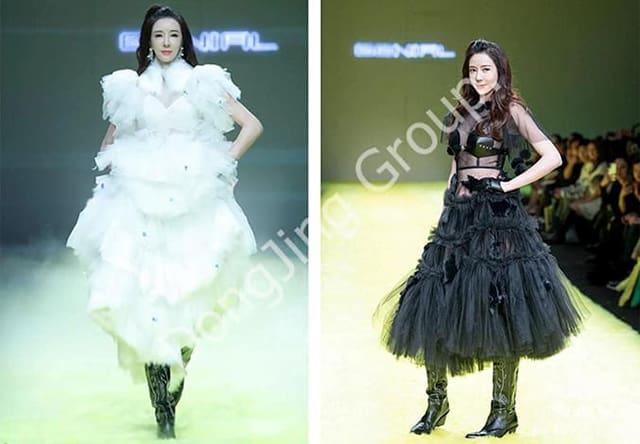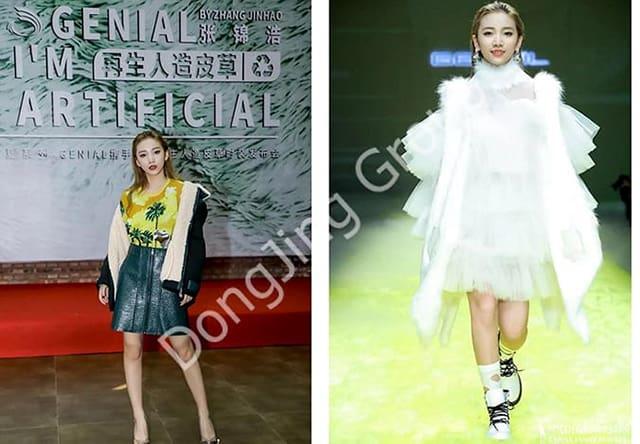 In addition, before the show, Cen Qichu, Zhang Jinhao, Li Dangqi, Liao Jun, Jia Ronglin and other guests also accepted media interviews to talk about the influence of faux fur on fabric design, market and environmental significance, design aesthetics and so on.
According to General Manager Zhang Jinhao, 80%-90% of the faux fur fabrics used in the GENIAL Zhang Jinhao's grand show are recycled faux fabrics provided by Dongjing Group which can be said that it injected more fresh blood to GENERAL. The latest recycled faux fur fabric is very close to real fur in appearance and feel, and even professionals can hardly tell.
In addition, it has more plasticity, which can match all the fabrics on the market. Not only that, but the price of such renewable fabrics is expected to decline further, which will benefit more fashion-conscious people. As an internationally renowned recycled fabric company, Dongjing Group and GENIAL cooperate again to achieve the ultimate concept of green environmental protection and fashion.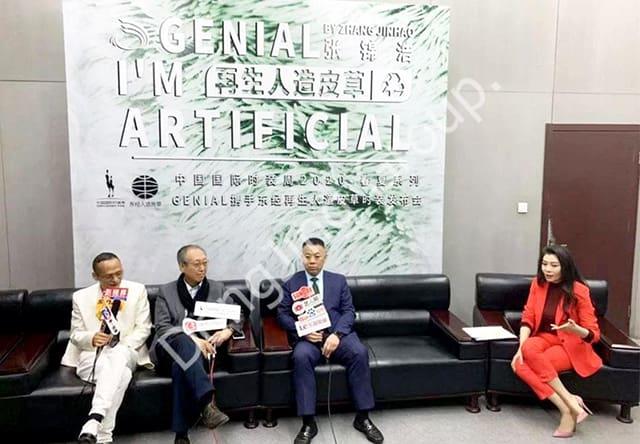 Li Dangqi, a teacher at the Academy of Fine Arts of Tsinghua University, praised the light-weight, design-inspired, degradable and recyclable fabrics of faux fur, which can stand the test of both the market and the society; Liao Jun, a member of the Chinese Artists Association praised the eco-fashion and comfort of faux fur, and said that he used to wear leather grass, and now he has turned to faux fur.
The promotion of faux fur is in line with the historical development trend which is of great significance to animal protection. More socially worthwhile, Dongfang Group's faux fur fabric can satisfy people's two-way expression of fur texture and aesthetics. On the basis of environmental protection and sustainability, our designer will give more enlightenment and reflection on aesthetic innovation.
This grant show is the perfect combination of the power and fashion of modern technology. With a warm and romantic atmosphere, it presents a visual feast with faux fur design, exquisite art crafts, fashion breakthrough innovation, which can redefine the faux fur fashion. It is no longer synonymous with cheap, but also high-end luxury; it is no longer exclusive to autumn and winter, it can also be light and elegant; it is not only mature and conservative design, but also modern. I hope more consumers can pay more attention to faux fur, and while embracing fashion, we will give love to society and nature. At the same time, Dongjing Group will pour more thinking and understanding on the road of research and development of faux renewable leather fabrics, and contribute more to the development of China and the world's environmentally-friendly fur garments!